Building Latino Political
Democratic Leadership in Harris County for over
40 years
Building Latino Political
Democratic Leadership in Harris County for over
40 years
Recent News…
Harris County Tejano Democrats is proud to announce our Endorsements for the November
2023 City of Houston Election
.
To be eligible for Tejano Endorsement, candidates must both complete our written questionnaire and attend a screening meeting with the Screening & Endorsements Committee.
If a race is not listed, there is no eligible candidate in that race.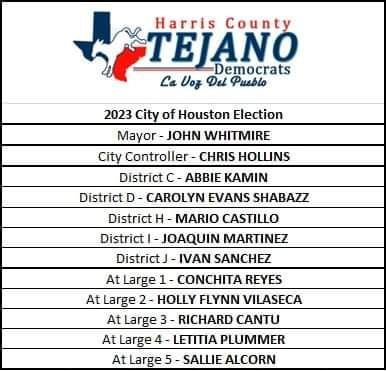 Thank you for visiting our website.
We hope it brings you beneficial information and knowledge about the organization.  As you may know, the Latino population has changed the flavor of the city in many ways and politics cannot be left out. Political representation does not always mean that we blindly cast a vote for someone with a Spanish surname. Our voters are more educated than that and have on occasion supported non-Latino candidates over Spanish surname office seekers. HCTD will always set an example of improving our community.
Events and Projects We Regularly Participate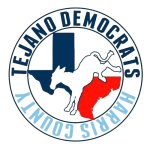 Screening & Endorsement of candidates seeking office in local, county and state wide races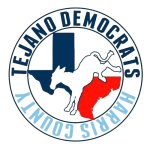 Assisting endorsed candidates by participating in their campaigns in various capacities, e.g., Block-walking, mail-outs, operating phone banks, marching in parades, etc.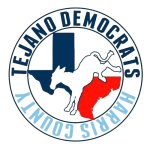 Hosting an annual "Roast & Toast" fundraiser, through which we raise money for 25,000+ piece endorsement mail-outs and to assist with our Get Out The Vote efforts and voter registration drives, and more